Private 5G cellular network and Wi-Fi 6: Can these technologies satiate enterprises' demand for wireless connectivity?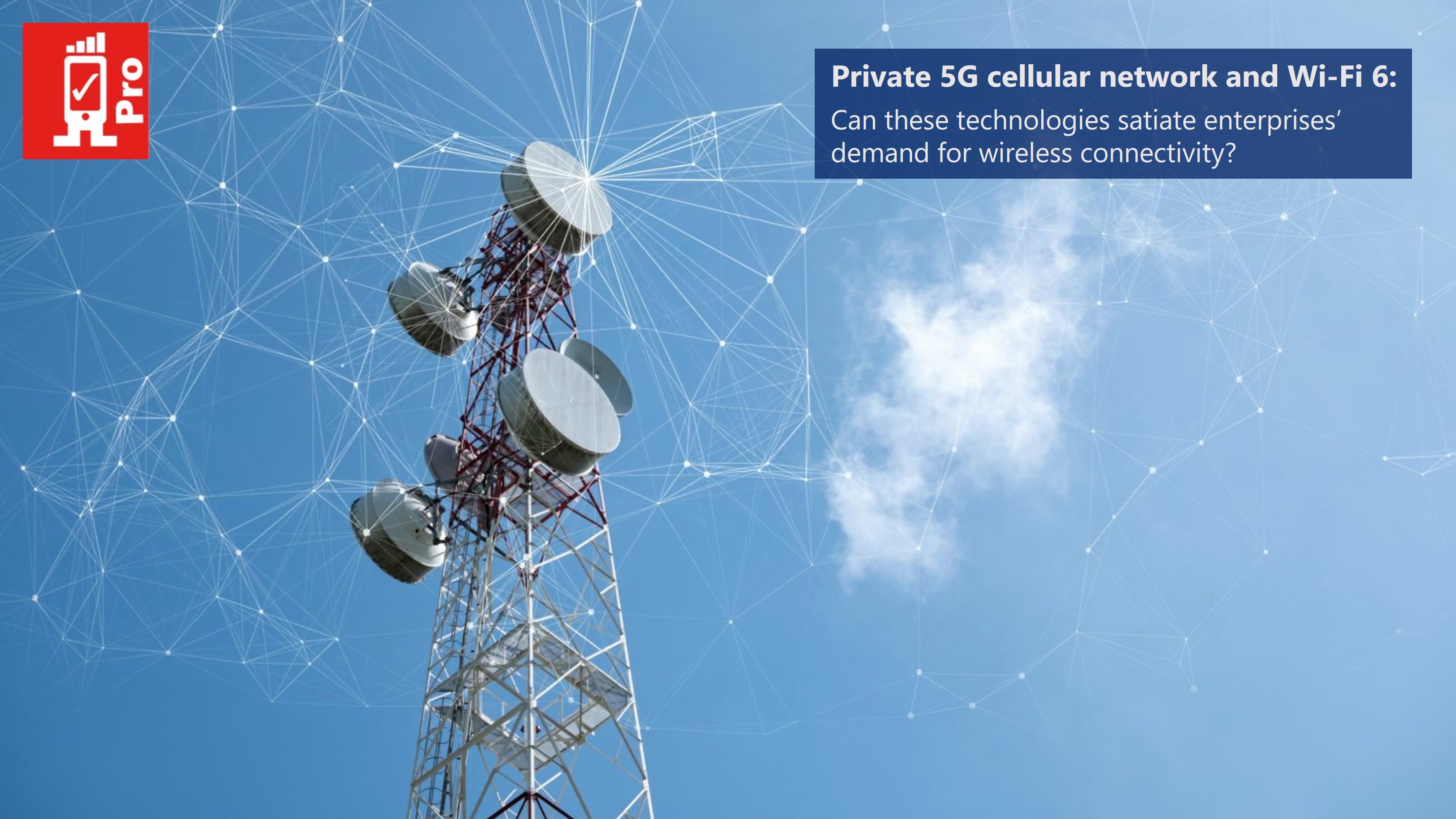 What are private 5G and Wi-Fi 6? 

Private 5G, the new wireless standard is a one-of-a-kind network that promises to deliver 50x more speed, 1000x more capacity, and 10x less latency. With this, more enterprise devices that can be connected will transmit more data which was not possible in previous networks. Moreover, the transmission rate will be much faster with top-notch connectivity and deliver extraordinary user experiences. Though the 5G rollout schedule was slowed down due to the COVID-19 outbreak, deployment of 5G networks is still expanding and mobile carriers are continuing their plans to broaden their setups and install radio network nodes in new locations (cities, towns, and even rural areas).
On the other hand, many are excited to know when is Wi-Fi 6 coming and what is Wi-Fi 6 802.11ax? The next generation of Wi-Fi technology, Wi-Fi 6 is also known as 802.11 ax and is based on the IEEE 802.11ax standard. It has been designed to enhance the speed and reliability of wireless networks. Wi-Fi networks can be operated by anyone and are mostly seen in homes, offices, and public places, connected to a single broadband network.
How are they different from each other?

Wi-Fi technology has been a dominant technology in providing enterprise connectivity. However, mobile network operators are working on to present an option having greater prominence and unparalleled advantages. With dynamic leaps in the 5G cellular technology, private 5G compared to Wi-Fi will be eventually the key driver to support the connectivity in enterprises which includes dynamic spectrum sharing and network slicing. Even, the latest evolution of Wi-Fi, i.e., Wi-Fi 6 is also running on tracks at a faster pace with the widespread adoption in organisations.
It's more about Wi-Fi 6 and private 5G complementing each other rather than evaluating private 5G vs Wi-Fi 6 as cellular technology is getting adjacent to Wi-Fi technology and vice-versa. This means that Wi-Fi will provide more flexibility and power in handling the available resources whereas 5G will enable high capacity to connect more devices.
Standards and regulatory requirements for Wi-Fi 6 and private 5G

Wireless infrastructures are built on the spectrum which is a prerequisite for deploying such technologies. It is categorised into three types: unlicensed, licensed, and shared spectrum. The frequency bands are allocated by regulators globally and strongly controlled to keep aligned with the developments in the market.
Regulation of the country is the key enabler of wireless operations. For instance, Wi-Fi has the local regulations applied to access points (APs), based on a particular requirement that identifies radio coverage parameters and where it can be deployed. For cellular technologies like 5G, local regulations may vary between mobile network carriers and private deployment. This is where regulators need to allocate spectrums, and even reallocate spectrum in some cases for the 5G conversion across shared, licensed, and unlicensed spectrum to support enterprise expected demands. They are focused on balancing the allocation of spectrum to bolster the needs and growth in the developing multiaccess environment.
Network architecture and equipment – What does it mean for Wi-Fi 6 and private 5G deployment?

a. Access points (APs) or Base Stations (BSs)
Infrastructure devices facilitate connectivity between customers and the entire network. Wi-Fi 6 APs for indoor and outdoor network allows users to connect Wi-Fi of different generations like Wi-Fi 5, Wi-Fi 4 at various data rates. gNodeB, commonly known as private 5G base stations permits connectivity for 5G NR for one or more different spectrum bands (sub – GHz, 1 to 6 GHz, or mmWave).
b. Client devices or user equipment (UE)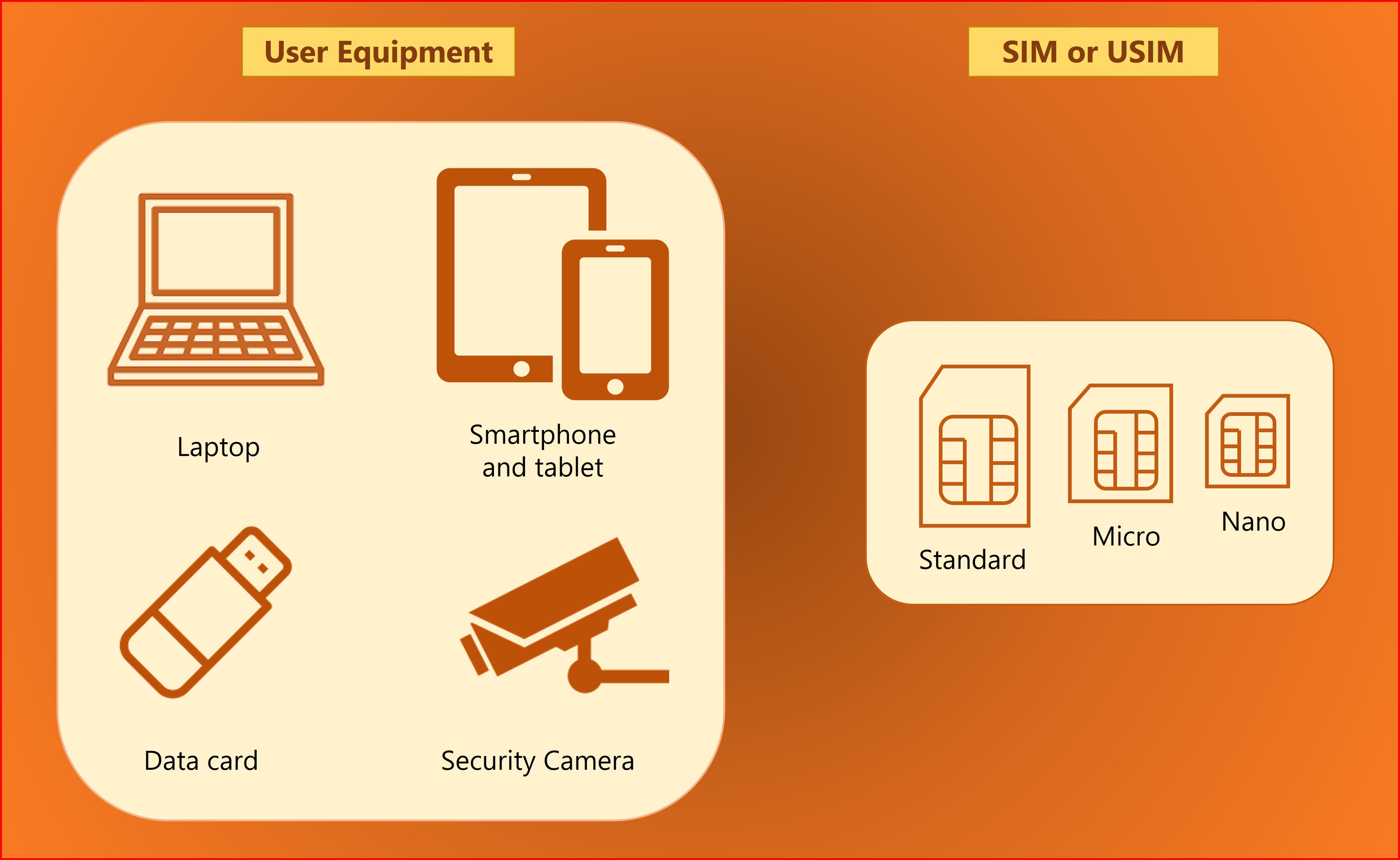 Generally, devices with Wi-Fi 6 interface (backward compatibility is an element of Wi-Fi 6) or 5G interface supported with associated software are user equipments (UEs) and client devices. Both the technologies can be easily accessed with the mobile phones. But, it requires additional effort to add a cellular interface in PCs, tablets, IIoT, PLCs, and machines. The new interfaces in the machines placed on IoT gateways should connect through either 5G or Wi-Fi 6 infrastructure or both.
To manage ten or more BSs or APs in an organisation, it is crucial to have a centralised management. In centralised WLANs, functionality such as node management, security, power level is managed by switch technology. Each AP in the wireless system needs to communicate with the switch to operate the functions. Evolved Packet Core (EPC) is located at the center of cellular communications. As 5G core packets continue to evolve, it will be easier to virtualise functions. With that being said, user plane functions (UPF) authorised in private 5G are spread near to the user's applications and control plane function (CPF) still stays as the prime central element.
d. Network automation and management
The entire integration of either of the technologies – Wi-Fi 6 or private 5G elements in operations must consider the scalability and growth of functions such as device provisioning and authentication (for e.g., WPA, SIM and SSID keys) and SD-WAN. Network automation and management processes range from planning to installation, operations and troubleshooting. Further, in IIoT based deployment and operations, it requires software solutions to ease their deployment and reduce the overall Total Cost of Ownership (TCO). Thus, network automation and management become essential to complete repetitive tasks thus increasing efficiency and saving time.
Can their coexistence quench enterprises' thirst for everything wireless?

1. Both Wi-Fi 6 and 5G are built from the same foundation
As the foundation for both Wi-Fi 6 and 5G is identical, Wi-Fi 6 vs 5G speed is of less prominence and significantly provides higher data rates to develop new applications and services. Internet of Things (IoT) applications can be connected in huge numbers associated with multiple users with minimal or no congestion in traffic.
2. They will co-exist and work better together to support different use cases
IoT based applications will be one of the most popular use cases of 5G and Wi-Fi 6. Enterprises may choose an option for wireless access as per their business needs and still get the blazing speed, high-end capacity, and low latency to ensure devices can reliably share data in less time.

For instance, machine-to-machine (M2M) communication plays an essential role in factory automation. While a manufacturing operation may be managed through the Wi-Fi 6 network, large-scale manufacturing processes may be executed under the private 5G campus network.

It may happen in some cases, private 5G and Wi-Fi 6 are used simultaneously like an autonomous vehicle utilises the 5G cellular network and may offer in-vehicle Wi-Fi 6 for users' smartphones/tablets, or any other devices.

Another use case gaining traction nowadays is increasing the network footprint in enterprise campus with 5G CPE. Using this service, enterprise users can get a portable router from the operator which can connect to a 5G network. The router runs on a 5G nano-SIM card, takes the available 5G signals and then transforms it into Wi-Fi signals for the users.

Vodafone Gigacube is such a service in which the users receive a Huawei 5G CPE Pro router. The role of these routers will be quintessential as they get 5G signals at a healthy speed of 1GBPS without the need for a broadband connection, allowing 5G and Wi-Fi networks to coexist within the enterprise campus.

Further, 5G private networks can empower advanced applications on-premises or at the edges. Beyond the manufacturing operations, private 5G deployed in healthcare organisations could utilise remote monitoring with HD video to assess patient's health and give advice to improve their wellbeing.
3. Wi-Fi 6 will continue to be the access choice for low-cost network deployment
Low equipment, installation, and maintenance expenses of the Wi-Fi 6 network are the main reasons for Wi-Fi becoming the crux of a household network. If what is the difference between 5G and Wi-Fi is to be considered, then cost will be one of the major elements to point out the differences. While Wi-Fi access points for enterprise-based applications are expensive compared to home applications (where APs can be found easily), it is still less expensive than getting the APs and licensing cellular technology for developing private networks. Hence, Wi-Fi 6 can be a cost-effective solution to serve small or mid-sized enterprises' wireless demands.
4. Private 5G is an apt technology in terms of network coverage
Cellular technology provides better coverage. In cellular 5G vs Wi-Fi 5G also, APs installed in Wi-Fi are many more times than 5G APs to get the same network coverage. Private 5G networks are built with small cells which means short-range distribution radio network nodes are utilised to create indoor and outdoor 5G wireless framework. This enhances the overall network coverage providing 24X7 connectivity. Such type of implementation can be seen in manufacturing plants, mining, logistics companies, enterprise campuses, etc.
Conclusion

Cellular and Wi-Fi technologies have evolved to be the driving force behind an increasingly mobile world. Most organisations running on Wi-Fi network will upgrade to Wi-Fi 6 regardless of their plans to have cellular private 5G network. The progress of the upgrade is going to alter based on what the organisations require and currently have. Deployment of private 5G network will be mostly installed in enterprises that operate mission-critical applications, having specific set of requirements for coverage, capacity, latency, reliability, security and the most important one - mobility.
Further, with the evolution of IoT, cloud and edge computing,connectivity will play the major role to ensure everything is connected and operated without any hassle. In such environment, while contrasting in many respects, private 5G and Wi-Fi 6 will complement each other. With the implementation of various complementary use cases, 24X7 secured, omnipresent and reliable connectivity will be enabled for enterprises improving their efficiency and business growth for a long-term.